Home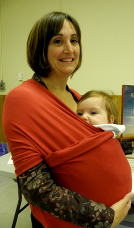 Welcome to the Women's Place Resource Centre based in Annapolis Royal, Nova Scotia.
Our mission is dedicated to the well-being and economic status of women in the Kings and Annapolis Counties.
We work with communities to achieve this mission through a variety of Services as well as creating a safe place for women to gather, share, grow, and be. By supporting women, we recognize that we, in turn, nurture the growth of children, families, and the entire communities that we serve.
Our events are a celebration of women's expression, knowledge, and experiences and provide an opportunity to gather and raise awareness of the Women's Place Resource Centre and the Frances Mills-Clements Bursary.
Annually, on average, the Women's Place Resource Centre provides support to over 1,300 people over the phone, in-person, and through programs and initiatives.
In keeping with the NS Government efforts to keep the spread of COVID-19 in check, The Women's Place Resource Center is not open to the public until further notice. Staff will be available by phone. If you need assistance or just a listening ear, we will be answering calls as usual from 9am to 4pm.
902-532-1898
902-682-7018
902-824-0890
This email address is being protected from spambots. You need JavaScript enabled to view it.
This email address is being protected from spambots. You need JavaScript enabled to view it.
This email address is being protected from spambots. You need JavaScript enabled to view it.
TIMES OF STRESS AND ANXIETY ARE PRIME CONDITIONS FOR INCREASED DOMESTIC VIOLENCE
Over a quarter of all violent crimes in the country are a result of family violence. (2016 Stats Can)
Although the mass murders recently in Nova Scotia did not target only women it appears from media reports that those horrendous acts of violence had been fuelled form domestic violence behavior. In Statistics Canada's 2018 report of police-reported homicides throughout the country, they said women account for about eight in ten victims killed by a current or previous spouse or intimate partner. 
Allegedly a fight ensued at a party between the murderer and his girlfriend and after returning home she was assaulted and luckily managed to escape. He then began a killing rampage of 22 innocent people in numerous communities of northern Nova Scotia. This misogynistic violence robbed their lives and left loss, pain, and suffering to countless families and friends.
These senseless acts of misogyny and its hatred affect all of us. It must end!! Whenever we hear or see this behavior, recognize it for what it is. HATRED. We as a society must name and speak out against it.
"Our hearts go out to the families of the victims and to the RCMP who are also grieving the loss of their colleague. We are grateful for those dedicated law enforcement individuals who put their lives at risk daily", said Della Longmire, Executive Director of the Women's Place Resource Centre.
We at the Women's Place Resource Centre are saddened and deplored by these horrendous acts of violence. We stand united with our communities, working to address the issue of violence, particularly misogynistic violence against women and girls. With strength, we will remember those fallen too soon and work toward a place free from all violence.
The Women's Place Resource Centre has been serving and empowering women and families across the Annapolis Valley for over 28 years. The WPRC is committed to affecting change on four core issues - violence, economics, equality, and leadership. Women's Place Resource Centre - 902-532-1898.
See Also: https://globalnews.ca/news/6868709/nova-scotia-mass-shooting-femicide/
http://thans.ca/deepest-condolences-families-impacted-horrific-mass-murder-18-19-april-2020-nova-scotia/
April is designated as Sexual Violence Awareness Month in Nova Scotia and this article hopes to bring some insight pertaining to this issue from not only an individual perspective but also the huge detrimental and costly impact on society.
The facts and statistical information have been taken from articles from the Canadian Womens Foundation and Criminal Victimization in Canada Statistics Canada. This information gives insight as to why sexualized violence is difficult to eliminate and some possible ways to address the issue from a community response.
Sexualized violence and sexual assault are not new phenomenon, they have been around for centuries and stem from a pattern of behaviour when someone (or a group) uses  any form of sexual violence to gain and/or maintain power and control over others. This form of dominance is one which creates health, social and public safety issues. In addition to sexism, there are many other forms of social inequality that compound abuse and violence, including racism, homophobia, classism, ageism, and religious persecution.
We all deserve a safe environment and we have seen that tested lately with the COVID-19 pandemic. The issue of sexualized violence, unlike the pandemic, has been festering with us for decades, indeed centuries. As a modern civilized society it is time we look at it with the intent to end to the behaviour and foster respect, equality and acceptance.
The issue of sexualized violence is one of gender based violence and inequality. The term 'violence' is often used to refer to specific acts. usually physical, while 'abuse' refers to a pattern of behaviour used to gain or maintain control over another. Therefore if we could eliminate all 'abuse' we could ultimately end violence.
This gender based violence is all around us, in jokes that demean individuals, media messages that objectify women and rigid gender roles and norms that are imposed on us and taught from a young age. This violence can take the form of physical assault and more subtly, but just as dangerous, in the form of degrading, stalking, threatening, and coercion or arbitrary deprivation of liberty, whether occurring in public or in private life. Below are some facts pertaining to sexualized violence in Canada:
Each year, over 40,000 arrests result from domestic violence—that's about 12% of all violent crime in Canada. Since only 22% of all incidents are reported to the police, the real number is much higher.
 Half of all women in Canada have experienced at least one incident of physical or sexual violence since the age of 16.
About 80% of sex trafficking victims in Canada are women and girls.
61% of all Canadians say they personally know at least one woman who has been sexually or physically assaulted.
More than one in ten Canadian women say they have been stalked by someone in a way that made them fear for their life.
Some populations are more likely to experience and may face challenges that put them more at risk. Some examples are as follows:
Women are at a 20% higher risk, nearly 47% of sexual assaults were committed against women aged 15 – 24 years. In Nova Scotia from 2006 – 2010 85% of the victims of sexual assault were women and 15% were men.
Women with disabilities were almost twice as likely as those without disabilities to have been sexually assaulted in the past 12 months.
Indigenous women experience violence 2.7 times higher rate then non indigenous women.
In just one year in Canada, 427,000 women over the age of 15 reported they had been sexually assaulted. Since only about 10% of all sexual assaults are reported to the police, the actual number is much higher.
Canada has seen the rates of domestic violence fallen in recent years. This decline is partly due to increased social equality and financial freedom for women, which makes it easier for them to leave abusive relationships at earlier stages. It is also due to years of effort by groups who are working to end domestic violence. Their achievements include improved public awareness, more treatment programs for violent men, improved training for police officers and Crown attorneys, having the police lay charges rather than the victim, more co-ordination of community services, and the creation of domestic violence legislation in some areas of Canada. Still, despite this good news, some disturbing trends are emerging:
After falling for a decade, rates of domestic violence have now flat-lined. In 2009, the rate of self-reported spousal violence was the same as in 2004.
Victims are now less likely to report an incident to police.
More women are experiencing violence after they leave their abuser.
Men are much more likely to be assaulted by a stranger or someone from outside their family, while women are much more likely to be assaulted by someone they know.
Then there is the cost of sexualized violence. When someone is  sexually assaulted the impact can last for months or years. It can affect the persons education, employment and long term health. Sexual assault and harassment can be traumatic for survivors; many people experience Post-Traumatic Stress Disorder and the process of reporting and incident can be re-traumatizing. We as a society also pay. The cost of violence against women, alone, in Canada for health care, criminal justice, social services, and lost wages and productivity has been calculated at $4.2 billion per year. If the pain and suffering of the victims is added in the cost skyrockets. Sexual violence is a HUGE problem individually, socially and economically. Sexualized violence holds us all back as a society.
It's important to consider that working toward gender equality benefits society as a whole. Rigid gender roles limit everyone, and they are a contributing factor to violence against women. Research indicates that gender equality is associated with more peaceful and stable societies, and overall economic growth.
The theme for Sexual Violence Awareness month is 'I Ask'. This can be asked in interpersonal relationships ( 'I ask' for consent, which opens up dialogue); in social conversation ('I ask' for safety, respect and dignity). It can be futuristic in ('I ask' for a tomorrow free from sexualized violence and gender inequality). All of these areas have personal ways of addressing the issue. In our personal relationships we can promote communication / dialogue with our loved ones about feelings, desires and boundaries. What we find acceptable and what we find offensive. In social and community environments we can take to task those that use sexist jokes to demean others; address the media messages that objectify women and look at behaviours and learned beliefs regarding roles imposed on children and others. We can recognize and challenge victim blaming; let survivors know that we believe them and it is not their fault. Hold perpetrators accountable for their actions. If we don't, we reinforce the notion that abuse and assault are acceptable. It allows abusers to defend and continue their actions.
Be aware of what we see, what we say and what we do. Challenge gender inequality wherever you see it. Identify and challenge the idea that the needs, feelings, or beliefs of one person/group are more correct or important than those of another person/group.  And let your elected representatives know that you think sexualized violence is a serious problem in Canada. Ask them what they are doing to end the violence. If everyone takes responsibility for addressing the personal and social behaviours that have allowed sexualized violence to exist we can TOGETHER eliminate this scourge and live free from gender based violence in a place of respect, safety and equality.
Below are a few suggestions for assisting someone in an abusive situation:
If someone is in immediate danger, call 911.
Put safety first. Never talk to anyone about abuse in front of their suspected abuser. Unless they specifically asks for it, never give them materials about domestic abuse or leave information through voice messages or emails that might be discovered by the abuser. However, abuse thrives in secrecy, so speak up if you can do so safely.
Sometimes, the most valuable thing you can offer a someone who is being abused is your respect.
Learn about emergency services in your community. Some in our area include the Women's Place Resource Centre, Tri-County Womens Centre, Juniper House, Chrysalis House, The Portal, The Red Door and SANE.
When writing this article I spoke with the SANE Coordinator for the Western region and she spoke of the 2 teams of SANE in the Western area. One is out of Yarmouth and the other from the Valley/ South Shore. These will be expanding in the future to include Digby, Middleton and Liverpool. The reporting has not been what was anticipated however with more awareness of the services this will undoubtedly increase. From those who have accessed the service comments have been very positive. The clients stated they were made to feel special at a time when that was so needed.
With the SANE program reporting is decided by the client and the SANE Coordinator stressed the importance of this as there are multiple reasons why reporting is not done some of which have been touched on in this article. It is always the respected decision of the client knowing that they may change their minds in the future. If only one person is helped through a most difficult time having experienced sexual assault the program is a success!
Again, utilize the theme 'I Ask' as it pertains to yourself, your community,your society. Put an end to sexualized violence for a better tomorrow.
Respectively submitted by:
Joy Warner
Program Coordinator, The Women's Place Resource Centre
The Women's Place Resource Centre (WPRC)/Western Area Women's Coalition (WAWC) has received funding from the Government of Canada and the Canadian Red Cross through their Emergency Support to Community Organizations Program. This funding is to develop, implement and advertise the delivery of virtual services for the organization.
Purpose:
The Women's Place Resource Centre services include support counseling, information and referrals and programming offered to women and girls on a wide range of topics focusing on empowerment, equity and equality.
Due to the health hazards of COVID-19 the WPRC is developing further innovations to deliver our services and programs to the women and communities we serve through virtual services, such as website, blogging, workshops and programs via technologies supporting the delivery method.
This position will support the development, delivery and evaluation of services to women through virtual mediums. We are also seeing a need to develop peer support counseling on-line. A skilled person is required to provide training and support to current staff as we wish to build knowledge and skills in managing social media and training in virtual education.
Duties and Responsibilities:
These include but are not limited to
working independently and collaboratively within a team environment and reporting directly to the Executive Director
training and developing instructional tools for managing social media
develop newsletter and other promotional information templates for on-line use
Qualifications:
Post-secondary education in a technology related field
Ability to develop and implement templates to be used for on-line promotional tools
Skilled and comfortable using and training in various social media platforms
Strong written, verbal and technological communication skills
Works well independently and with others
Police record/child abuse registry check
Reliable transportation
This is a contract position with timelines of October 2020 to the end of January 2021. If you are interested in applying please forward resumes and a cover letter to This email address is being protected from spambots. You need JavaScript enabled to view it..
The closing date for submissions is October 5, 2020 with a project start date of October 12, 2020. Only successful candidates will be contacted for an interview.